A police report or police character certificate is a certificate issued by a government or police agency to show that a person is not involved in criminal activity. If you are traveling abroad or looking to work abroad, a police report is a mandatory document. Recently Nepalese companies (public or private) have also recently requested that vacancies be reported to the police. In this certificate, it is determined whether the person has a criminal record or not. Therefore, this document is intended to check the background of individuals.
In this article, we are explain how to apply for an online police report in Nepal.
Documents required to make a police report in Nepal.
Citizenship Card: to demonstrate your status as a Nepalese citizen.
Passport: pages 2, 3, and 31 of a valid passport
If you are abroad, a page with an immigration stamp and seal on the password
Photo: your picture should be passport size.
Contact number: applicant may be communicated
E-mail ID: also useful for communication purposes
How to apply for a police report in Nepal online?
1. Visit the official website:  https://opcr.nepalpolice.gov.np/.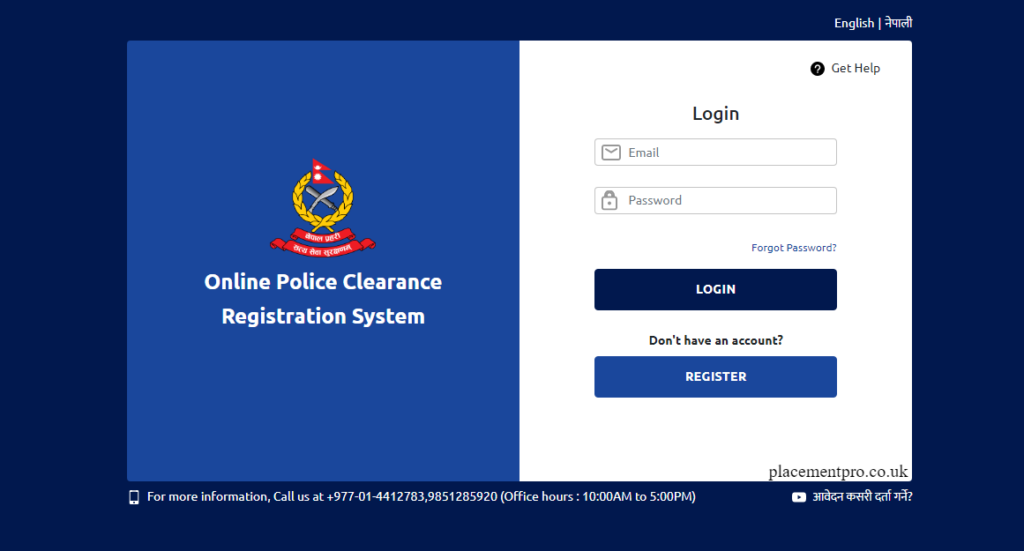 2. Click on Resister and choose your option, and click on the next button.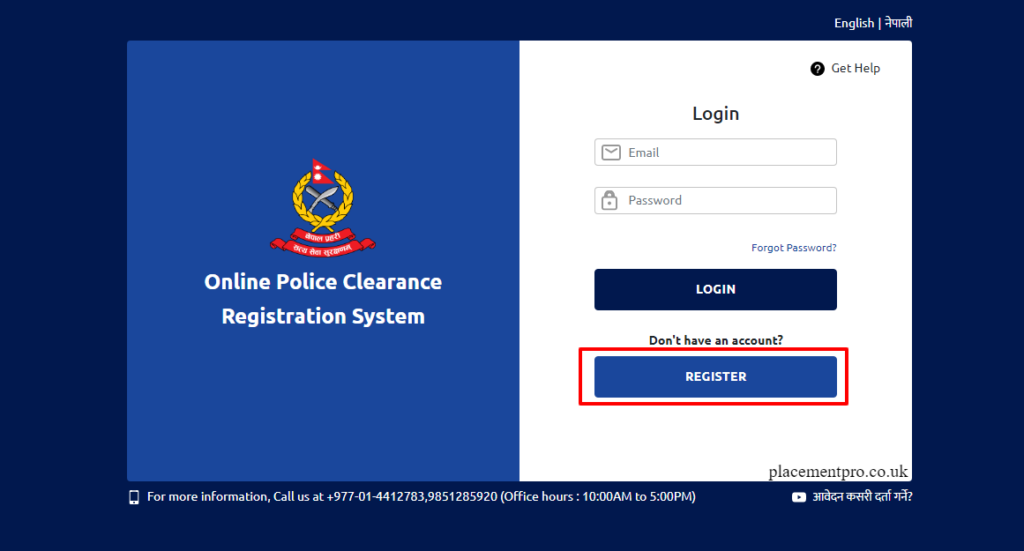 3. Fill in all the information and captcha, then click on register button.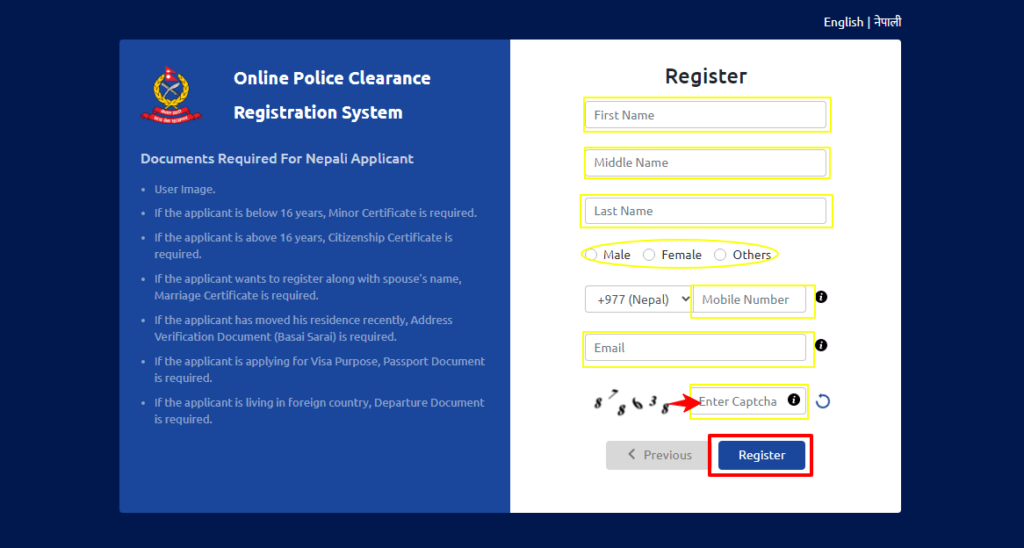 4.  You receive an email from Nepal Police (OPCR) providing you with a password. You should Login With Email and password then change the password As you like.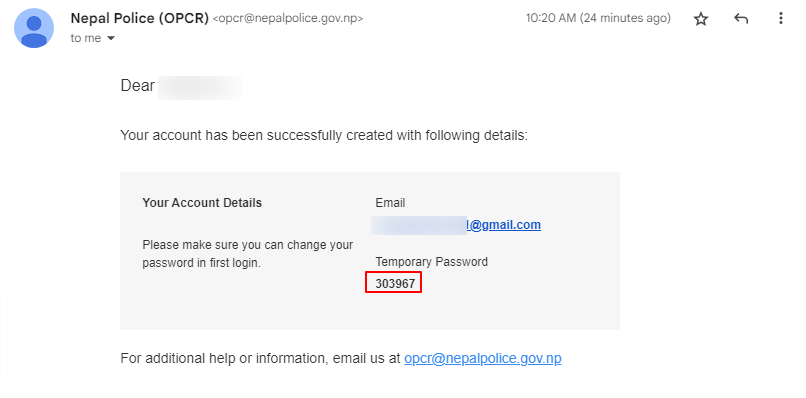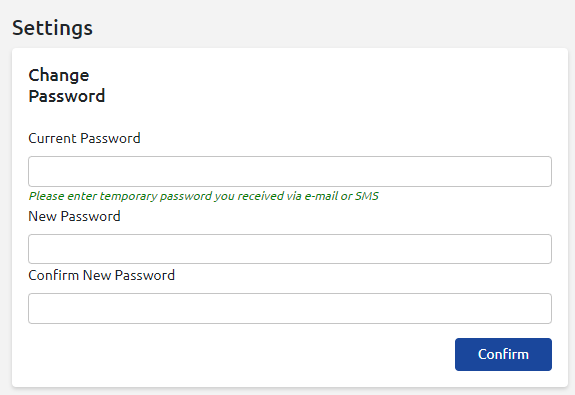 5. Take your time now, you start filling in the correct details asked on the five-step form.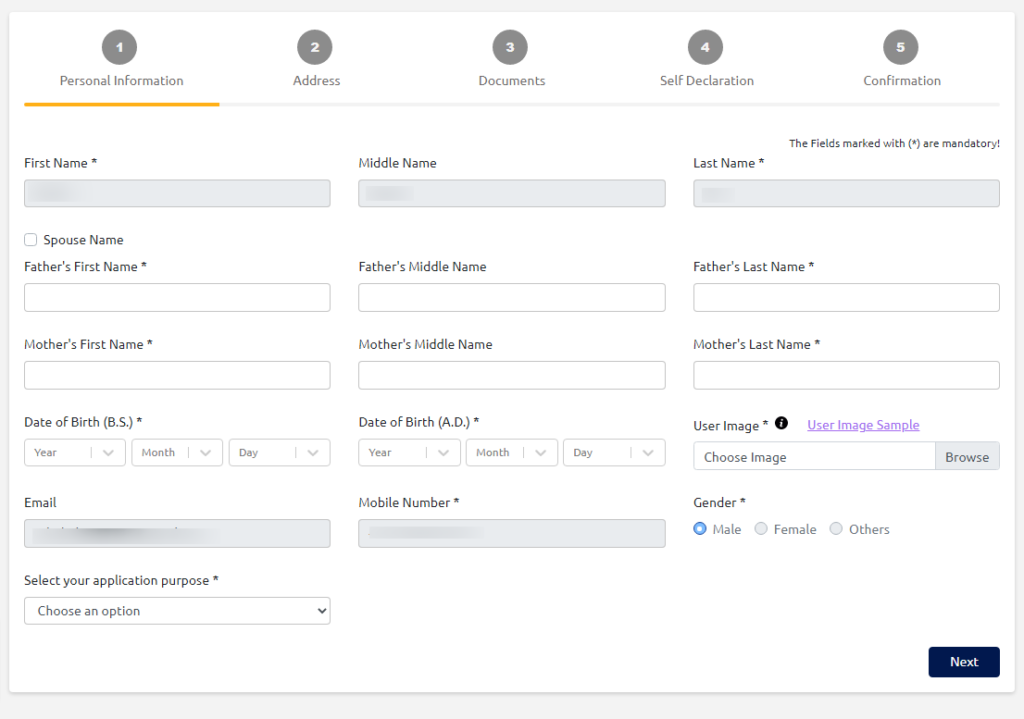 6. Upload clear, appropriate-sized photos and documents.
7 . Please refer to page 3 of your passport and stamp it when issuing the password. Incorrect stamps may result in rejection of your application.
8. Mention any criminal history in the self-declaration section, if any.
9. Once. Once you have completed filling out all the details, please recheck all the provided information. After filling in every detail, click on confirm.
Question
How long does it take to prepare a Police Character Certificate?

The verification process usually takes 5-7 days. You can track your status through our online police registration system. If there is a problem, the status will be shown as Rejected. Otherwise, the status will be displayed as in progress.
Is your police report ready?

After the police report form is approved, the application status will be displayed as "Completed". Along with the link to download the certificate, just click on the link to download the police report.
How long is the police report valid?

The police clearance report you create is valid for one year. If you need a police clearance report for the following year, you must reapply in the same way you applied for the original report.